Top 5 Tips of Stress Free Travel To Work
Travelling to work have always been one of the most stressful event in the entire day .  How smooth is your travel to work can either invigorate or demoralize you . With the advent of better public transportation options such as MRT, LRT, Kommuter , Grab or Uber , there are now more options to travel to work . Here are 5 Top Tips of Stress Free Travel To Work.
Those who live in major cities like Kuala Lumpur or Petaling Jaya , if you are driving a car, there are 3 cost which you have to juggle with which are
Petrol Prices –  This cost is a variable as the petrol prices in malaysia gets revised every wednesday of the month . From the recent trend , petrol prices are always hovering from 1.80 to 2.30 RM .
Parking –  Parking cost have experience increases every month or every year.  Open car parks per entry hovers around RM 8-1o Per entry . The ones with seasonal parking have to pay RM 200 minimum per month .
Toll – To enjoy a smoother journey and quicker entry into the city , toll charges are paid . But these can be not true especially during peak hours and rainy days.
Epikcure.com have listed down 5 ways of Stress Free Travel to Work . Note that is more applicable to city of Kuala Lumpur where a variety of public transportation is available.
Go to work early at 6am
Going to work earlier means less traffic jams, a smooth travel means the night rest have made you ready to tackle what is ahead of your work challenges.  This also means you arrive to office earlier . allowing you a major head start in replying emails and preparing for meetings .
With less traffic jams, you can also avoid tolls to go to work , which means in this manner , you can save both petrol and toll cost.
2. Taking Grab /Uber early at 6am .
Instead of having to think about traffic jam conditions , one can also book an Uber earlier avoiding peak hours of Uber/Grab incentive pricing. One can do it with the app right before you stepped out of the door.
This helps a lot , especially this early morning , when you dont have to walk to nearest bus stop or taxi stand where criminal activity can take place.  This is a great feature for women travelling to work .
3. Taking an MRT /LRT/Kommuter/ Monorail to work .
With the introduction of MRT Lines, extended LRT and Kommuter stations, a commuter to the city is spoiled for choices. Outsourcing your travel to work with MRT/LRT/Kommuter/Monorail  means less stress not just on cost but also on traffic jams or availability of parking lots .  It can get you to the heart of the city with less worry on possible accident on the highway which may slow down traffic and make you late for appointment or meetings.
You may choose to combine the option of taking a GRAB/UBER to travel to the nearest MRT/ LRT/Kommuter Station .  However this option may incur a slightly increase in cost , but still cheaper than paying for petrol, toll and parking lots.
You may also choose to use  an electric folding scooter like the Transboard by Epikcure.com. 
It get you to the nearest MRT/LRT /Monorail/Kommuter without breaking a sweat , travelling along the pedestrian walkway to be safe , fold it up and wheel it along to these station platform and into the train .
Most public transportation hubs allow that .
From trains to your office , the electric scooter can get you there the same way without much sweat .
This options allow you to save money travelling from home to MRT /LRT/Kommuter/Monorail  and you can save significant cost just by using it to combine your travel with public transportation.
The author have save RM 700 monthly and only drives the car on the weekends.
4. Electric Bicycle to MRT /LRT/Kommuter/Monorail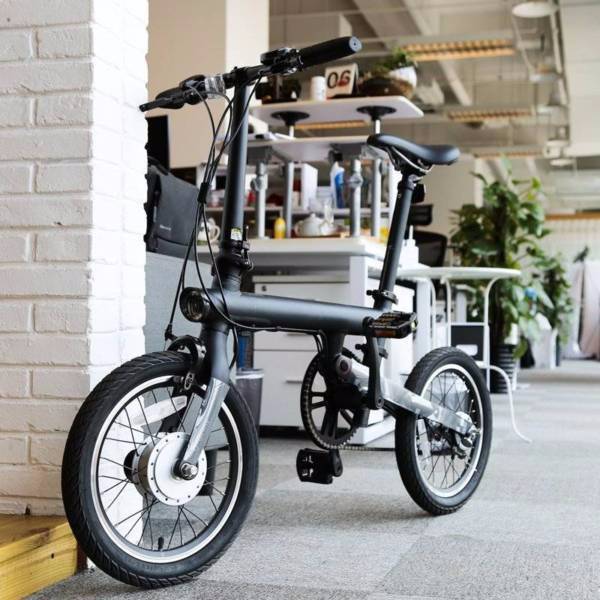 The image of someone cycling to work may invoke a sweaty suit clad man to work , however this is not the case anymore with the introduction of electric bicycle which  pedal assist commuter to work without breaking a sweat. This electric Assisted bicycles can help commuter cover great distance and possibly get you from home to work .
However Epikcure.com advises our commuters to use electric folding bicycles much like electric scooter to travel to nearest MRT/LRT/Kommuter stations as these public transportation does a better job in covering much distance.
The folding mechanism of this electric bicycle also allows you to travel on the train with the bikes without much hassle and when battery fails, the bicycle can still be pedaled to move.
If you are unsure whether you will want to sweat travelling to work, do consider Epikcure.com 's Transboard by Epikcure.com.  
Electric scooters is the way to go for stress free travel to work without breaking any sweat.
5. Car Pool with your colleagues .
Car pooling often workouts for our kids travelling to school and this practise can also work if you have colleagues who stays close by to you .
Agree on a specific time to pick you up . Pool together petrol , toll and parking fee . This will lead to signifcant savings . Take turns to drive each other to work . This will ensure a stress free travel . Also this is good to build strong significant bonds amongst colleagues leading to greater productivity at work .
If everyone adopt this approach , this will lessen the amount of cars on the road leading to better traffic flow and better environment.